okay time to get my ass back in gear & start kickin out the jams.
i think my one lonely reader, kriese, needs some more tunes.
before i post some music though check out this dude's site:
the dungeon master
today i thought i'd post howlin wolf because when i go to iceland i want to perpetuate the myth that it is always 100 degrees in the south and all we do is sit on the front porch, drink jack and listen to blues that sort of fit the mood of boiling alive in whiskey.
here is a picture of him trying to look polite and not like a gigantic man, but don't be deceived: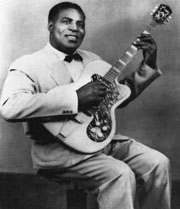 howlin wolf - moanin at midnight.mp3